Happy Anniversary Fraser High, Got You on My Mind!
Book it in your diary – Labour Weekend, 2020, October 23 – 25
In 2020 Hamilton Technical College and Fraser High School celebrate their 100th and 50th Anniversaries respectively. Book the date and get ready to catch up with old friends, teachers, visit the old school, and take part in the celebrations.
A dedicated team of alumni are working on the plans and activities so, at this stage, all we need you to do is block out Labour Weekend and register your interest. As the programme develops we will post it here, and on the Past Pupils Facebook page.
Alumni & Friends
Operated from within the school structure, our Alumni & Friends programme was established in partnership with a range of former pupils and teachers. It has grown from the now dissolved Past Pupils Association with the Mission, Purpose and Vision being:
Mission
To enhance Fraser High School's mission, to achieve broad based success for all their pupils, through the integration and recognition of Alumni in the school's programmes and initiatives.
Our Purpose
To connect past pupils to the school and each other in a meaningful manner.
To support the school to fulfil their mission and purpose, especially as it relates to mentoring, work experience, employment and fundraising.
To generate positive goodwill and "mana" for the school in the community.
Vision
You never leave Fraser. To establish a lifelong association with the school, enriching both current and past pupils.
Who are our Alumni & Friends?
Any past pupil of the school who may have attended the school for any period.
Past teachers who have been employed, or are currently employed, by the school for any period.
Administration and support staff who have been employed, or are currently employed, by the school for any period.
Parents or caregivers of current or former students who identify with the school and the objectives of the Alumni & Friends
It is important to recognise Fraser High School's rich heritage, linked to its first 50 years from 1920 to 1969 as Hamilton Technical College, based in central Hamilton. The move to Ellicott Road, and the adoption of long-term principal Whampoa Fraser's name for the school, occurred in 1970.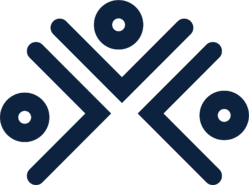 Connect, Engage, Partner
Our operations are driven from these key three strategies (fully detailed in our strategic plan).
Connect
We need to stay in touch and, in many cases, reconnected to our Alumni & Friends. To achieve this, we need to operate and create effective databases, often via social media channels and the school leaving processes. Look below for the Update my details button - click, and fill out details to make sure you are connected.
Register my Details
Engage
We want our connection to be meaningful and so have devised a range of ways to engage with our people. Please interact with us via our social media channels (link below), events, newsletters, reunions and upcoming school occasions. Please register to receive the newsletter, attend an event or have a read of our latest school news or Alumni profiles.
Send me the Newsletter
Partner
We are very keen on partnering with the school in ways that fit each individual. The school is always looking for mentors, employers who can help current students with work experience, employment and inspiration. Please ensure you mention when connecting if you are interested in being a partner in any of the school's or Alumni & Friends' projects.
I'd like to be a Partner
Alumni Advisory Group
Representing past pupils, the Alumni Advisory Group works within the school's structure, under the mandate of the Board of Trustees. Please click here to view their Operational Guidelines.
Current Members of the Group are:
Kay Gregory
Nick Pearce
Noel Gleeson
Pat Mellsop
Peter Robinson – Staff rep
Virginia Crawford – Principal
If you need more information or have a good idea or story to share with us, please email [email protected].